Menu
A glance at our traditional menu.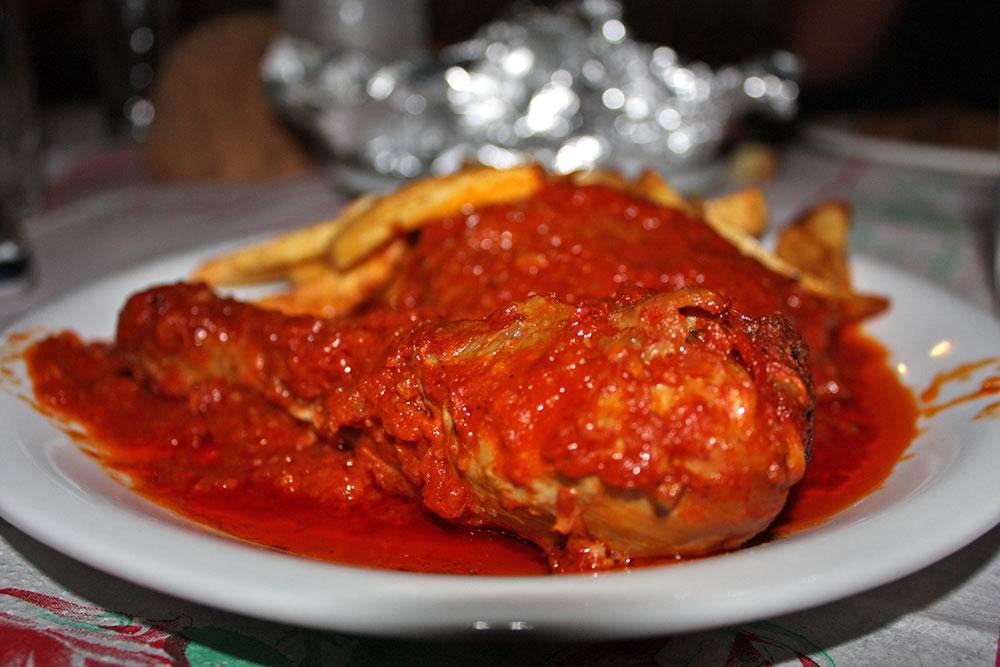 Rooster in tomato sauce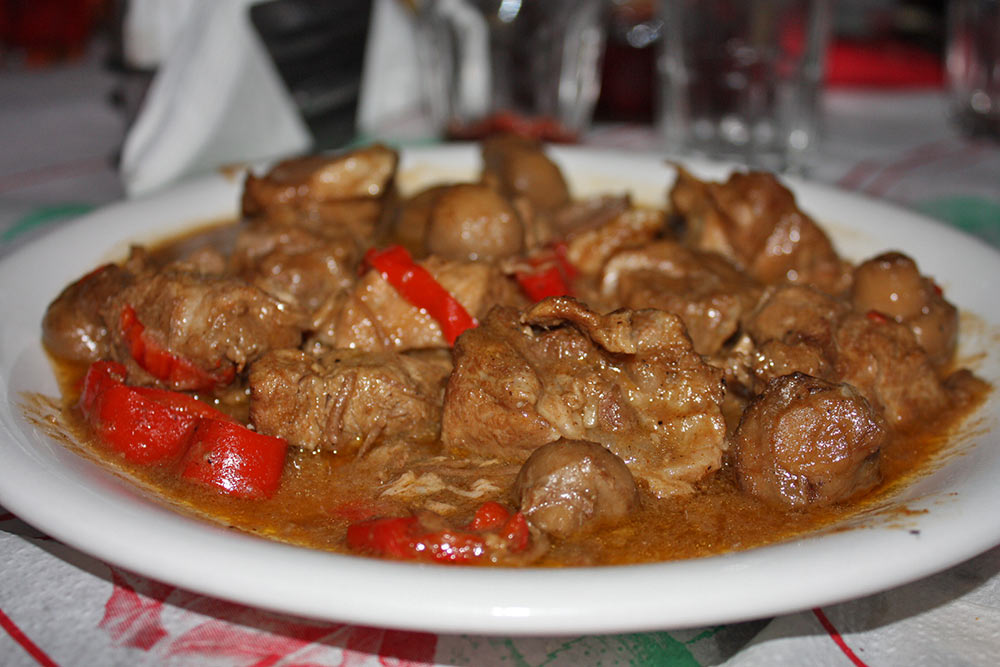 Bekri Meze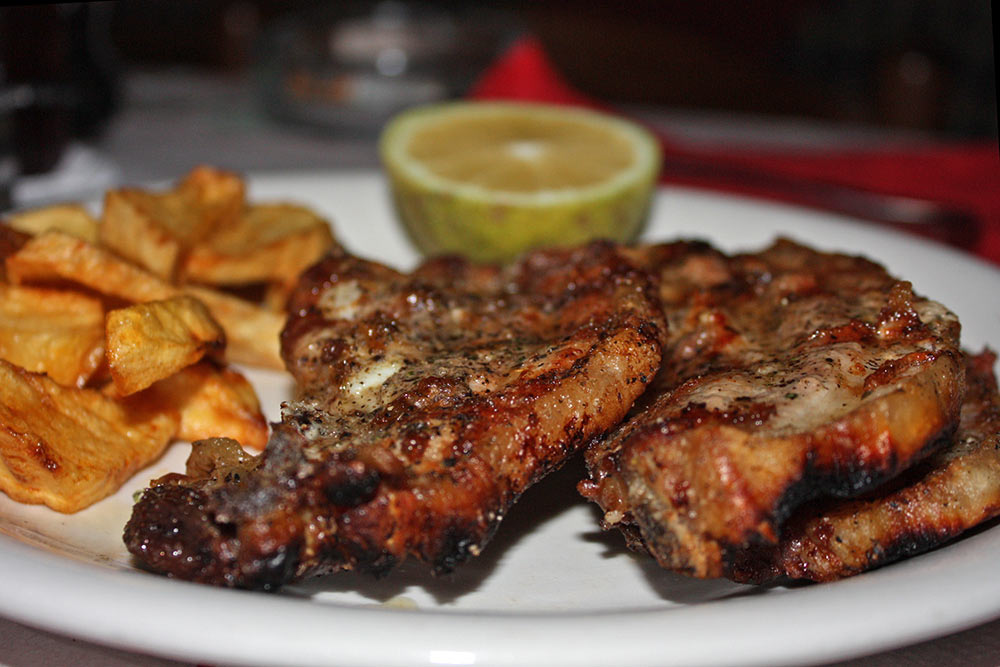 Pancettas (pork) with fresh fries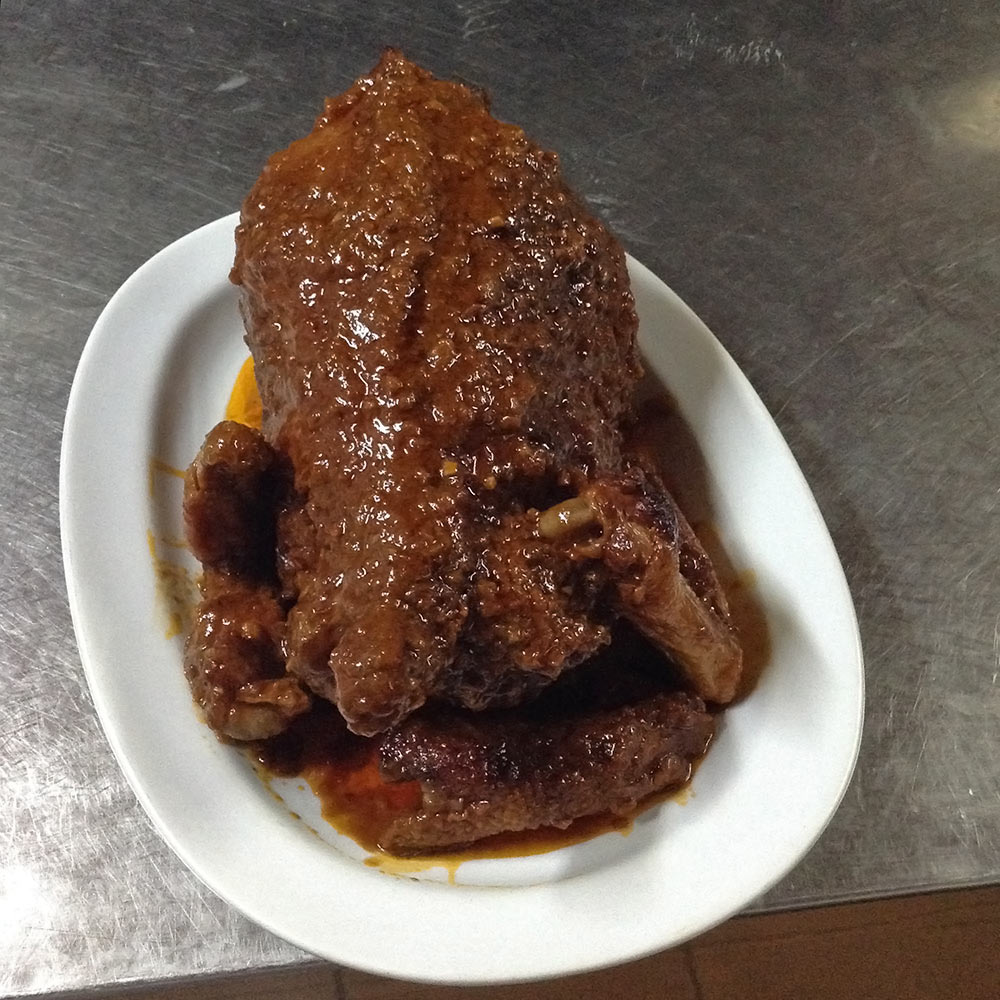 Stuffed rooster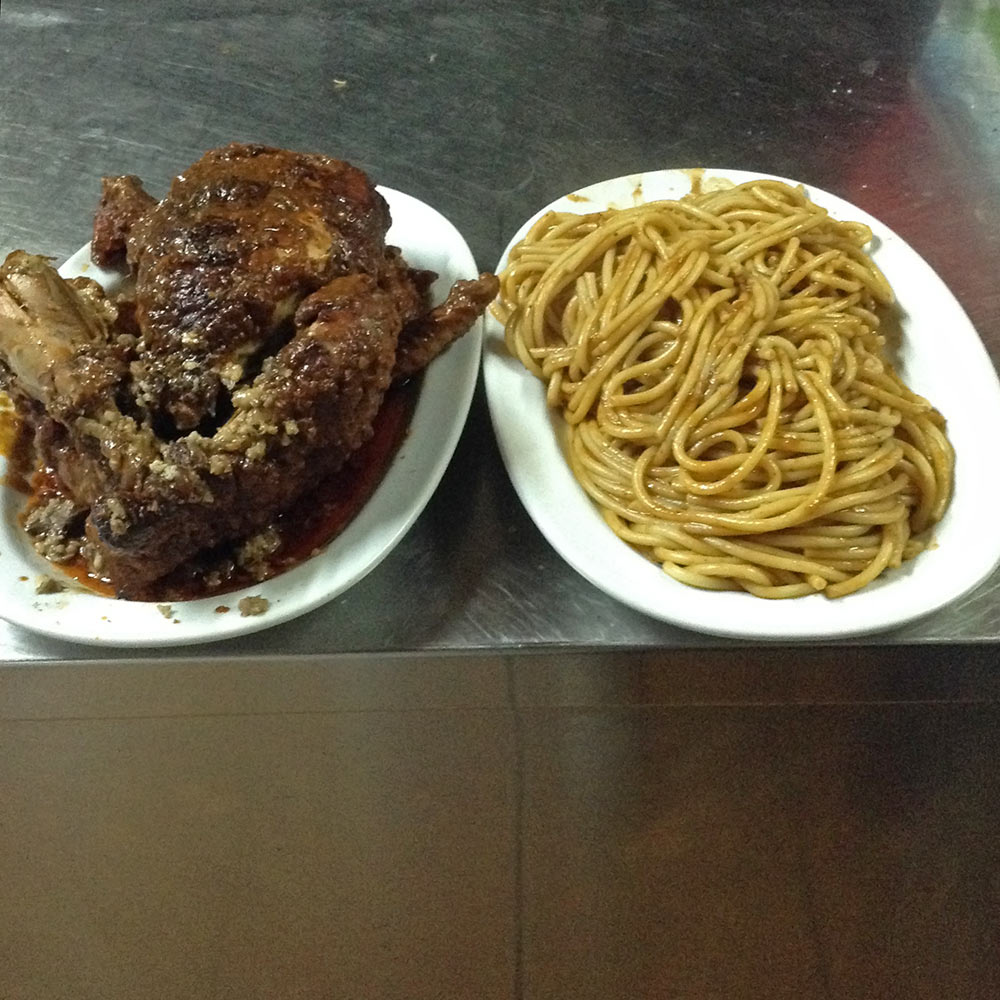 Stuffed rooster with pasta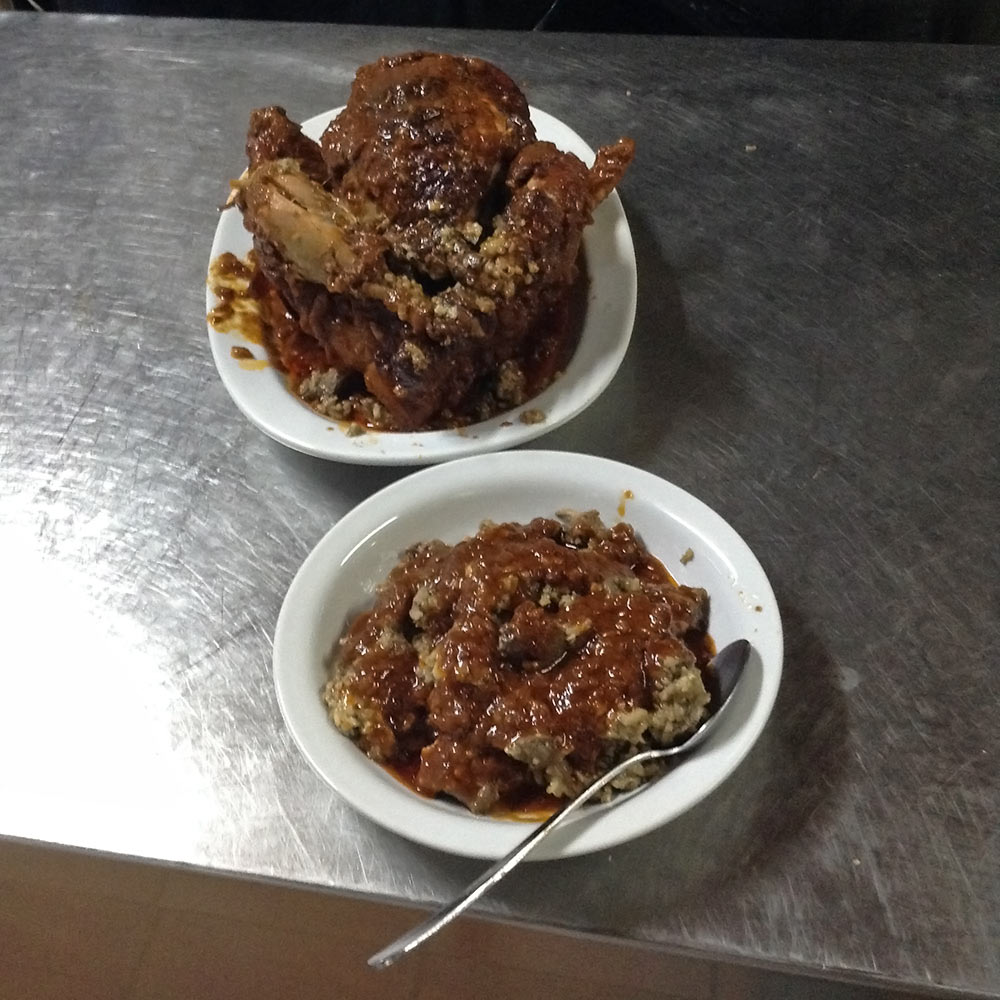 Rooster stuffing
Like many regions in Greece, Zante has its own local and traditional dishes, with recipes as old as the Ionian island republic of the early 19th century. In our tavern restaurant you will taste authentic Greek cuisine with selections from the Zakynthian cooking tradition, made by Danae and Kostas Plessas themselves.
Fresh greens from our garden, preserving their full flavour for lovely salads, fruity virgin olive oil from our olive groves, juicy mince meat and tender home-bred meat, rich sauces and Zakynthian stews blended with Mediterranean spices.
Our menu includes, among others, special and local recipes, such as:
Garlic garnished aubergine
A "strong" Zakynthian dish with aubergine, grated tomato, garlic and spices.
The traditional tomato salad, with organic tomatoes only from our garden.
Rabbit with white sauce, oregano and olive oil.
A unique recipe with traditional cheese; a family secret more than 100 years old…
Rooster with sauce or stuffed.
Accompanied by traditional thick makarouni pasta. Like old times.
Roasted feta cheese.
Tomato braised beef.